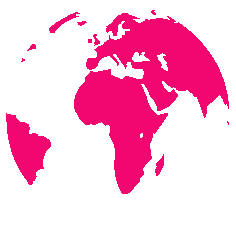 The Open Heart Movement
The Luvcoach Bruce Starr
"What is the best way to meet other successful professionals like yourself, who want to learn and share about how to have a more productive and positive relationship and life?
At a three day
Executive Power Weekend!"
The Relationship Coach Bruce Starr
What is the most dynamic way to meet quality Singles who are looking to meet other interesting, successful men and women?
THE LUVCOACH'S SPEED DATING CIRCLES
"Let me help you unlock the mysteries to why so many are not in love. I will share with you what I learned from having over 6000 conversations online since 1993.
You will learn how to heal relationships and then build upon a new, realistic and beneficial foundation that will lead to love
no matter what age you are."
No longer want to be unhappy and alone?
Want to know why you are so unhappy?
Ready to let go of bad habits that have gotten you where you are today?
You are ready to learn more about
Executive Power Events!
Click here to request more info!
Want to let others know about the weekends and earn valuable discounts to ATTEND?
E-mail us at:
Bruce Starr, the author of TRANSFORMING BACK FROM PLAYER TO LOVER, an internationally known professional speaker and workshop presenter, television and radio talk show host and producer, has a remedy for the man or woman who knows they can be getting so more more out of life, their job or career, but just don't know the secrets to doing it?
Bruce Starr has been on a 41 year self-study on several different philosophies on life. He studied the Course in Miracles with Marianne Williamson, traveled the country with Saul Steinberg, the original Publisher of a Course in Miracles, for several years attended Agape Church with Rev. Michael Beckwith (seen on The Secret and Dr. Oz), was mentored by Dr. Pat Allen (The Millionaire Matchmaker with Patty Stanger) and many others.
Recently called "The Godfather of Relationships," Bruce presents state-of-the-art workshops using tried and true processes and techniques that will initiate an opening to more positive and powerful relationships. This healing of the heart will create a space for the attendee to want to enjoy a deeper, more intimate, loving relationship with themselves, the first major step to opening the door to greater productivity in life, in every aspect of their lives.
Frustrated with not knowing why your life and the lives of people around don't seem to be working? Unlock the mystery to having a more productive life, at work, home and with family and friends with personal, private and discrete one-on-one relationship sessions!
Want to Attend Upcoming Luvcoach Executive
Speed Dating Circles
​
Contact Bruce Starr at LUVCOACH1@gmail.com to register in advance and bring a male friend and get a two for one admission!
​

​
​Sign up for the The Luvcoach VIP mailing list and win a free admission to an event?
​
​
So many people ask the Luvcoach, how can I meet someone? I want to share my life with someone, but I have no idea how to meet them.
Well, if you are looking for THE most dynamic way to meet and get to know dozens of interesting and exciting available men and women all in one evening, come to a Luvcoach Speed Dating Circle events that will be held at several different locations around South Florida.
One hour of being in a speed dating circle hosted by talk radio show host Bruce Starr could dramatically improve your dating and love life the quickest way possible! You could find that special someone at a LUVCOACH Speed Dating Circle!