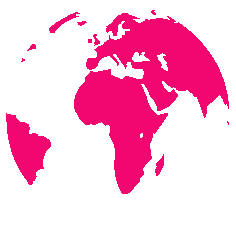 The Open Heart Movement
The Luvcoach Bruce Starr
Is Your Team Or Client Safe?
​
I Am the Pro Players "Off-The-Field" Coach and Trainer!
I will deliver messages to players about how to have positive off the field behavior that will benefit:
*Coaches
*Managers
*Teams
*Agents
*Teammates
*Cities and Fans!
I will keep players on the field and out of the courts! Bruce Starr
~~~~~~~~~~~~~~~~~~~~~~~~~~
The SPORTS RELATIONSHIP COACH Bruce Starr was just on former NHL hockey player Jason Strudwick's Sports Talk Radio Show out of Edmonton, Alberta, Canada
Listen in to Part 1 of the interview focusing on Domestic Violence in Sports
Click below for Part 2 of the interview
Wondering if your teammate, friend,
client or player might be next?
GOODELL COMES DOWN HARD ON NFL DOMESTIC VIOLENCE!
49'ER ARRESTED FOR DOMESTIC VIOLENCE!!
Professional Athletes Gone Wild!
RAVENS CUT TIES WITH RAY RICE OVER DOMESTIC VIOLENCE!
SAYS HE WAS REACTING TO WHAT SHE HAD DONE!
In just the first EIGHT months of 2014, 34 NFL players have been arrested! That would average one arrest per week. One of the reasons why? Professional athletes are coached on every level of being an athlete, but they have very little understanding or education on what it takes to be a responsible professional off the field! As one athlete recently told me, "We are told what to do right from the start. When we are left alone to figure out our personal lives, of course we are not very good at it!"
If you are a coach or agent and you are reading this and it is after ten PM, do you know where your professional athletes are? Do you know what they are doing? Without the kind of proper training and direction early in life that Derek Jeter had from his mother and father, the player does not have enough "coaching or training" to make the right decisions for themselves when it comes to their personal lives. They have few healthy concepts to build upon when it comes to personal relationships.
They are not looking out for their best interests when they join the guys at the clubs or bars. In their minds, they want what the other players seem to be getting and they are willing to leave behind common sense to get what they want.
What players are not thinking about is, females they are meeting at clubs and bars are there because they are on a mission as well. Their mission is to get a pro athlete interested in them. They will do whatever they have to do to get into a relationship with an athlete...to make lives easier for THEM!
My job will be to bridge the gap between being naive and inexperienced off the field to learn common sense and right from wrong in their personal world.
NFL is trying to get players to stop being violent by punishment!
THAT IS NOT THE ONLY WAY TO STOP IT!
The way to stop it is to get to the players to understand that looking for the wrong kind of girls at bars or clubs will eventually turn against the player during the rough times. When the problems arise such as jealousy, that is what sets off the violent interaction!
I AM A RELATIONSHIP TRAINER!
Wanting better, deeper relationships with a healthier mate is what will minimize the problem and I can be the vehicle to make that happen!
More below!
Listen to this show from September 9th on the
Robert Rees Show out of Des Moines, Iowa
on 98.3 FM The Torch
Dallas Cowboys receiver Dez Bryant was arrested Monday on a misdemeanor domestic violence charge, DeSoto (Texas) police confirmed.
According to police, Bryant was booked after turning himself in without incident. The alleged assault occurred Saturday, police said. No further information was immediately available.
A source said that Bryant, in an argument with his half brother, wound up pushing his mother, Angela. According to the source, police responded to a call on Saturday night, but no arrests were made at that point. Further examination of the reports resulted in Monday's arrest, the source said.
Bryant was charged with a Class A misdemeanor for assaulting a female family member, police told KDFW-TV in Dallas. The woman did not need to be taken to the hospital for her injuries, the report said.
Ravens running back Ray Rice arrested after incident in Atlantic City
Rice released on his own recognizance after incident over the weekend
February 16, 2014| The Baltimore Sun
ATLANTIC CITY, N.J. -- Ravens running back Ray Rice and his fiancee were arrested over the weekend after a fight at a casino in Atlantic City, according a statement from the Atlantic City Police Department.
Casino security called officers to the Revel Casino at about 2:50 a.m. Saturday after a domestic dispute between Rice and Janay Palmer that was recorded by video surveillance, according to a statement from police. Footage appeared to show both parties involved in a physical altercation.
July 20th, 2014
MIAMI (CBSMiami) – A pair of professional athletes were arrested on Sunday outside of a South Florida night club.
Jo-Lonn Dunbar, who plays for the St. Louis Rams of the NFL, and Donte Greene, an NBA free-agent who last played for the Sacramento Kings in 2012, were arrested early Sunday morning outside of Dream Nightclub in South Beach.
Both were arrested on charges of battery and disorderly conduct after taking place in a physical altercation outside of the nightclub.
SF 49'er Defensive Tackle Ray McDonald arrested August 31st on Feleny Domestic Violence charges. Coach Harbaugh has ZERO tolerance for a player wrongly putting his hands on a woman
Say no more!
DON'T LET YOUR CLIENT
OR PLAYER BE NEXT!
Coaches and consultants are used in every aspect of business and sports. Why not have a "Off The Field Life, Relationship, Leadership Coach and Trainer" on your team that can prevent:
Career ending, embarrassing off field events that are bad for the:
Player

Team

Coaches

Fans

Kids

Agents

Family

League

Media Sponsors

City they play in.
A majority of the problems facing young professional athletes today can be eliminated by personal Life and Leadership Coaching and Training!
As a Life, Leadership, Relationship Coach and Trainer, I can:
* Prevent players from making tragic career ending mistakes off the field
Create smarter, healthier, respectful and more productive relationships between The Pro Athlete and their:
Agents

Coaches

Team

Referees

Family

Media
Results I will produce in players:
* Higher self-esteem!
* More "inner" self confidence!
* Healthier, more positive and satisfying relationships that can last a lifetime with mates who are there for them, not their money, fame and fortune!
* Teach them proper dating and mating habits that will create financial and emotional security in their lives!
When Pro Athletes have "clear heads," they perform better, are more focused and productive on the field, and are more likely to become leaders on the team.
CONTACT ME TODAY
AT 305 814-2011
Take action now to
Keep your athletes on the field and out of court or jail!
49'ers Leads The LEAGUE......
In ARRESTS!
The 49ers are not handling the disturbing breaking news of the Ray McDonald arrest on August 31st, 2014, on felony domestic violence charges involving his reportedly pregnant fiancee at a party at his home in San Jose Sunday morning.
This is one more extremely troubling incident in what has become an ugly pattern under Jim Harbaugh's tenure. Since the beginning of 2012, when Harbaugh and Baalke had control of the team for almost a year, the 49ers lead the league in player arrests. That statistic comes from the San Diego Union-Tribune database, which tracks NFL arrests.
Ray McDonald is the 10th arrest in 32 months. In second place, according to the database, is Detroit, with nine. Tampa has had eight arrests and several teams are tied with seven: Chicago, Cincinnati, Denver and Minnesota. Harbaugh's brother John has dealt with six arrests during that time frame. Stretch the period back to the beginning of Harbaugh's tenure, in early 2011, and the 49ers end up tied for second – Minnesota leads the league with 14, but has since switched coaches.
...Or these Players Arrested Between Thanksgiving and New Year's 2013
2014-01-01 MIN Erin Henderson LBA arrested DUI, drugs. Accused of drunken driving for second time since November after allegedly crashing into trees in parking lot. Also accused of marijuana possession.Resolution undetermined.
2013-12-30 NYJ Kellen Winslow Jr. TE Charged Drugs Accused of possession of synthetic marijuana after police responded to a complaint of him in a parked car outside a Target store in New Jersey on Nov. 19. Resolution undetermined.
2013-12-29 SD Thomas Keiser LB Arrested Assault Accused of getting into a fight with another man outside a bar in downtown San Diego after chargers' game. Resolution undetermined.
2013-12-22 CHI Henry Melton DT Arrested Assault, alcohol
Accused of public intoxication and attacking an employee at a
bar in Grapevine, Texas. Resolution undetermined.
2013-12-20 NYG Will Hill S Arrested Child support. Arrested in New Jersey on warrant related to lack of child-support payments. Resolution undetermined.
2013-11-25 MIN A.J. Jefferson CB Arrested Domestic Violence.Taken to jail by Eden Prairie police on probable cause of domestic assault. Resolution undetermined. Cut by team hours later.
WHO'S BEEN ARRESTED IN THE NFL?
There is an undisclosed charge of rape yet to be publicized.
2015-10-15 SEA Derrick Coleman FB Arrested Hit-and-run. Accused of leaving the scene of an accident after his vehicle struck the back of a Honda Civic, causing the driver to suffer serious injuries.Resolution undetermined. Team suspended him.
2015-09-30 TEN Dorian Green-Beckham WR Arrested Outstanding warrant Pulled over for speeding in Missouri, where officer found an outstanding warrant for previous unpaid speeding ticket.Paid $92 and received warning.
2015-08-26 SF Ahmad Brooks LB Indicted Sexual battery Accused of misdemeanor sexual battery stemming from a December 2014 incident at the home of teammate Ray McDonald.Resolution undetermined.
2015-08-06 SF Aldon Smith LB Arrested DUI Accused of hitting a parked vehicle with his vehicle, being under the influence of alcohol and vandalism in Santa Clara, Calif.Resolution undetermined. Released by team the next day.
2015-07-28 CAR Stephen Hill WR Cited Drugs Pulled over for seatbelt violation, cited for possession of drug paraphernalia after officer smelled marijuana.Resolution undetermined.
2015-07-20 KC Justin Cox DB Arrested Domestic violence Accused of domestic violence, trespassing and burglary in Mississippi.Resolution undetermined. Released by team the next day.
2015-07-20 TEN Justin Hunter WR Surrendered Assault Charged with felonious assault stemming from an incident at a Virginia Beach bar July 3.Resolution undetermined.
2015-07-14 NYJ Sheldon Richardson DE Arrested Resisting arrest Accused of resisting arrest after street racing, speeding and running through a traffic signal in Missouri. Gun found under seat.Resolution undetermined.
2015-07-04 GB Andrew QuarlessTE Arrested Gun Accused of firing a gun in public in Miami Beach, a misdemeanor offense. Resolution undetermined.
2015-07-01 HOU Brandon Ivory DT Arrested Burglary Accused of first-degree burglary in Alabama after victims said two armed men kicked in their door and stole cash and iPads.Resolution undetermined.
2015-06-07 NE Brandon Spikes LB Charged Hit-and-run Accused of leaving the scene of a crash in which a woman and boy in another car suffered minor injuries. Cut by team the next day. Pleaded guilty to multiple charges, one year of probation.
2015-05-29 ATL Prince Shembo LB Arrested Animal cruelty Accused of killing ex-girlfriend's Yorkie dog, which showed extensive injuries. Charged with felony aggravated animal cruelty.Resolution undetermined. Released by team same day.
2015-05-25 CHI Ray McDonald DT
Arrested. Domestic violence. Accused of assaulting a woman while she was holding a baby in Santa Clara, Calif. Resolution undetermined. Released by team the same day.
2015-04-17 DET Rodney Austin OG
Arrested. Domestic violence. Accused of pushing mother of his child and damaging her phone in North Carolina on April 5. Police say they observed no signs of injury. Resolution undetermined. Team released him the next week.
2015-03-29 NO Brian Dixon CB
Arrested. Resisting officer. Pulled over in Miami, accused of resisting officer who ticketed him for driving in the middle of the road on his scooter. Resolution undetermined.
2015-03-18 BAL Bernard Pierce
RB Arrested DUI Failed sobriety tests after his 2014 Ford Mustang was pulled over for speeding in Baltimore County. Resolution undetermined. Team released him same day.
2015-03-15 PIT Antwon Blake CB
Arrested. Public intoxication. Accused of being drunk in public in Oceanside, Calif. Resolution undetermined.
2015-03-09 ARI Alex Okafor LB
Arrested. Evading arrest.Accused of running from the scene after police received a report of a disturbance and then tried to detain him in Austin, Texas. Resolution undetermined.
2015-03-05 SF Bruce Miller FB
Arrested. Domestic violence. Suspected of misdemeanor battery in domestic incident in Santa Clara, Calif. Resolution undetermined.
2015-03-01 GB Jarrett Bush CB
Arrested. Public intoxication. Accused of disorderly conduct while under the influence after police received a report of a fight in Vacaville, Calif. Case dropped.
2015-03-01 BAL Victor Hampton CB
Arrested. DUI. Pulled over in Charlotte, accused of driving while impaired and driving 100 mph in a 55-mph zone. Resolution undetermined. Team cut him the next day.
2015-02-04 DAL Joseph Randle RB
Arrested. Drugs. Accused of marijuana possession in Wichita, Kan., after report of domestic disturbance at hotel. No signs of injury.
2/5/2015 Indianapolis RB Ahmad Bradshaw
Cited for misdemeanor marijuana possession and with following another vehicle too closely after being stopped by state troopers on Interstate 70 in Western Ohio.Pleaded not guilty.
2/3/2015 Green Bay DT Letroy Guion.
Arrested in his hometown of Starke, Fla., on felony charges of possession of drugs and firearm possession after a traffic stop turned up 357 grams of marijuana, a 9mm handgun and more than $190,000 in cash.
2/3/2015 Indianpolis LB D'Qwell Jackson
Arrested on misdemeanor assault charge in Washington, D.C. after allegedly punching a driver in a dispute over a parking space.
2/3/2015 Dallas RB Joseph Randle
Arrested on suspicion of marijuana possession after a domestic violence call to police in his hometown, Wichita, Kansas. Second arrest since October for Randle. Marijuana charge dropped.
1/23/2015 Indianapolis LB Andrew Jackson
Arrested on a drunken driving charge in Bowling Green, Kentucky.
1/14/2015 Indianapolis LB Josh McNary
Prosecutors filed charges of rape, criminal confinement with bodily injury and battery resulting in bodily injury against the Colts backup linebacker related to an incident with a woman after a night of drinking at a Downtown bar Dec. 1.Pleaded not guilty in Marion Superior Court. Team placed him on the league's Commissioner Exemption list. He is now ineligible to practice or attend games.
1/9/2015 N.Y. Jets RB Chris Johnson
Charged with open carrying of a firearm, a misdemeanor after he was pulled over near downtown Orlando for running a stop sign.
1/7/2015 Chicago CB Tim Jennings
Arrested for DUI, reckless driving and speeding in suburban Atlanta.
1/5/2015 New Orleans LB Junior Galette
Arrested at his home in Kenner, La., and booked on misdemeanor charges of domestic violence and simple battery.
12/29/2014 Minnesota CB Jabari Price
Booked into Hennepin County Jail on suspicion of misdemeanor drunken driving.
12/29/2014 N.Y. Jets LB Jermaine Cunningham
Arrested after police were called to his New Jersey apartment. Charged with criminal mischief and invasion of privacy for allegedly sharing explicit photos of a female friend. Also charged with unlawful weapons transport after handgun was found in his car.
11/17/2014 Jacksonville CB Dwayne Gratz
Arrested for disorderly intoxication and trespassing in Miami after he reportedly tried after trying to pay for items with bubble gum and refused to leave a store. Deferred prosecution/diversion
10/24/2014 Tennessee RB Shonn Greene
Arrested for allegedly parking in a handicapped space and fleeing as an officer tried to issue a citation in the Nashville suburb of Franklin. Charged with driving on a suspended license, reckless driving, failure to stop/halt/frisk and illegal parking, all misdemeanors.Plead guilty to failure to exercise due care and to parking in a handicap spot; other charges dismissed. Fined $655.
10/22/2014 Denver S_John Boyett
Arrested on charges of misdemeanor assault, harassment and theft after police said he assaulted a cab driver, stole a shovel from a construction site, fled the scene and tried to hide from police by trying to bury himself under mulch. Broncos released him from practice squad after arrest.
10/13/2014 Dallas RB Joseph Randle
Arrested on shoplifting charges at a mall in suburban Dallas. Charged with a Class B misdemeanor theft , accused of taking a two-pack of Polo underwear and a tester bottle of Gucci Guilty Black cologne at a Dillard's department store. Cowboys fined him one game check, $29,500.
2014-10-05 MIN Tom Johnson DT
ArrestedTrespassingPolice said he refused to leave a restaurant in Minneapolis after it closed. Police used a chemical spray and stun gun on him when they say he resisted.Resolution undetermined.
2014-10-04 MIA Derrick Shelby
DEArrestedTrespassingPolice report in Fort Lauderdale says he was touching females at club without permission and refused to leave when asked.Resolution undetermined. Team suspended him.
2014-09-29 IND Da'Rick Rogers WR
ArrestedDUIPulled over for swerving in Indianapolis, suspected of drunken driving.Resolution undetermined. Team cut him later that day.
2014-09-17 ARI Jonathan Dwyer RB Arrested Domestic violence. Suspected of aggravated assault in incident involving woman. Resolution undetermined.
2014-09-11 MIN Adrian Peterson RB Indicted Child abuse. Grand jury in Texas indicted Peterson on a charge of injury to a child. Resolution undetermined.
2014-09-04 NYJ Quincy Enunwa WR Arrested Domestic violence. Charged with simple assault after alleged incident with woman at hotel in Florham Park, N.J. Resolution undetermined.
8/31/2014 San Francisco DT Ray McDonald Arrested on suspicion of felony domestic violence in San Jose.
8/23/2014 Buffalo DT Alan Branch Arrested for DWI in upstate New York. Released by team.
8/20/2014 Pittsburgh RB Le'Veon Bell Charged with DUI and marijuana possession following a traffic stop in Ross Township, a Pittsburgh suburb.
8/20/2014 Pittsburgh RB LeGarrette Blount Charged with marijuana possession after police pulled over Le'Veon Bell's Chevrolet Camaro in a Pittsburgh suburb.
7/23/2014 Jacksonville WR Justin Blackmon
Arrested for marijuana possession in Edmond, Okla.
7/20/2014 St. Louis LB Jo-Lonn Dunbar
Arrested on battery and disorderly conduct charges after
allegedly fighting NBA free agent Donte Green outside a Miami Beach nightclub.
7/19/2014 Philadelphia S Keelan Johnson
Arrested after an altercation with police officer at a bar in Tempe, Ariz.
7/12/2014 Baltimore CB Jimmy Smith
Arrested and cited for failing to follow an officer's orders in an incident at a suburban Baltimore restaurant.
7/5/2014 Cleveland WR Josh Gordon
Arrested and charged with DWI in Raleigh, N.C.
6/29/2014 Arizona DE John Abraham
Arrested and charged with DUI in DeKalb County, Ga.
6/20/2014 Chicago DE Cornelius Washington
Arrested for speeding and driving with a suspended license in Glascock County, Ga.
6/9/2014 Kansas City CB Sean Smith
Cited for DUI and careless driving after he stuck a light pole with his vehicle in Kansas City's Power & Light entertainment district.
5/30/2014 Buffalo DT Marcell Dareus
Charged with reckless endangerment after crashing his 2012 Jaguar into a tree in suburban Buffalo. He was also ticketed for several traffic violations, including drag-racing.
5/24/2014 Baltimore RB Lorenzo Taliaferro
Arrested for misdemeanor destruction of property and being drunk in public in his hometown of Willliamsburg.
5/23/2014 Denver S T.J. Ward
Charged with misdemeanor assault and disturbing the peace stemming from a fight at a Denver strip club on May 9.
5/13/2014 Carolina DE Greg Hardy
Arrested on 2 misdemeanor charges after he allegedly assaulted and threatened his ex-girlfriend.
5/5/2014 Buffalo DT Marcell Dareus
Arrested and charged with possession of a controlled substance and drug paraphernalia in Alabama.
4/27/2014 Chicago WR Josh Morgan
Arrested and charged with misdemeanor simple assault after allegedly punching a valet outside a Washington nightclub. Pleaded not guilty.
4/16/2014 Jacksonville WR Tandon Doss
Arrrested on a disorderly conduct charge in Indianapolis.
4/13/2014 San Francisco LB Aldon Smith
Arrested at Los Angeles International Airport after he allegedly became belligerent during a security screening and said he had a bomb.
3/31/2014 Cincinnati FB Orson Charles
Arrested and charged with wanton endangerment in Madison County, Ky. He allegedly brandished a gun during a road-rage incident.
3/29/2014 St. Louis CB Greg Reid
Arrested in Georgia for a probation violation stemming from a prior marijuana-related arrest.
3/28/2014 San Francisco CB Chris Culliver
Arrested on misdemeanor hit-and-run charges and felony possession of brass knuckles after a he allegedly struck a bicyclist, then rammed a witness' vehicle that was blocking him from leaving until police officers arrived. Pleaded not guilty.
3/21/2014 Tennessee DE Adewale Ojomo
Arrested in a prostitution sting.
Waived by Titans, two weeks after arrest.
3/9/2014 Baltimore OL Jah Reid
Charged with two counts of misdemeanor battery following a fight at a strip club in Key West, Florida.
2/21/2014 Baltimore WR Deonte Thompson
Arrested and charged with with felony possession of marijuana and misdemeanor possession of drug paraphernalia after a traffic stop in Gainesville, Fla.
Case dropped, insufficient evidence.
2/20/2014 Washington TE Fred Davis
Arrested an charged with and charged with driving under the influence near Corner, Va.
2/18/2014 Atlanta WR Roddy White
Arrested on a warrant for failure to appear in court from a previous traffic citation.
2/15/2014 Baltimore RB Ray Rice
Arrested and charged with simple assault after he allegedly struck fiancee Janay Palmer in an Atlantic City casino elevator. A grand jury indicted him on a more serious count of aggravated assault in March.Suspended 2 games by league.
1/26/2014 San Francisco OL Daniel Kilgore
Charged with public intoxication in his hometown of Kingsport, Tenn.
1/17/2014 Cleveland WR Davone Bess
Arrested for assaulting a law enforcement officer at the Fort Lauderdale International Airport.
Released by Browns in March 2014.
1/14/2014 Tampa Bay DT Akeem Spence
Charged with misdemeanor counts of possession of marijuana and drug paraphernalia after a traffic stop for speeding in Alabama.
1/12/2014 Seattle RB Spencer Ware
Arrested for suspicion of DUI in the early morning on the day after the Seahawks beat the Saints in the divisional playoff round.
1/9/2014 Tampa Bay RB Michael Hill
Arrested on charges of disorderly conduct stemming from a bar fight in St. Joseph, Mo.