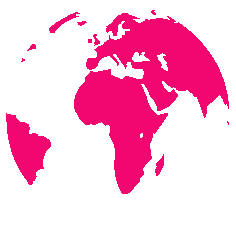 The Open Heart Movement
The Luvcoach Bruce Starr
Lillian Muller - The most photographed "Playboy Playmate of The Year" ever!
Deniz Kilic - Guest Co-host
MARK MILLER is a Los Angeles based Stand-Up Comedian and Author. So much of his stand-up comes from his dating experiences. He has written a book called "500 Dates: Dispatches From The Front Lines of Online Dating Wars."
7 pm.
DR. PAT ALLEN IS MY MENTOR AND TEACHER and THE WOMAN PATTY STANGER OF MILLIONAIRE MATCHMAKER FAME, HAS ON HER SHOW when ALL ELSE FAILS TO HELP HER MILLIONAIRE CLIENTS. 6 pm
Leigh Steinberg - The "Real" Jerry Maguire
Perhaps the most successful NFL Super Agent of all time!
Marla Martensen is real life Cupid. She shoots her arrow of love on a daily basis, scouring the globe for soulmates. She has been a professional matchmaker in Los Angeles for 15 years helping countless couples connect with their true love and go on to marriage.
"My confession is that my years of working with singles, matchmaking and dating coaching, has brought me to the realization that if we aren't madly in love with ourselves and absolutely love our own life, it doesn't matter if Prince Charming rides into your neighborhood, he is going to gallop right on by your house."
My All California Show!
Patrice Karst is the author of the best selling children's classic The Invisible String. Her other books include The Smile that Went Around the World, God Made Easy and The Single Mother's Survival Guide.
LINDA GROSS IS KNOWN FOR HER BOOKS AND LOS ANGELES BASED TALK SHOW "THE MEN'S ADVOCATE." I DON'T KNOW ANYONE WHO HAS GATHERED MORE INFORMATION ABOUT MEN THAN LINDA. I WILL BE A GUEST ON HER LOS ANGELES BASED RADIO SHOW THE SAME DAY.



Sondra Ray
Author
Spiritual Poineer and Leader



Scott Friedman
Former President of The National Speakers Association
Internationally known humorist and inspirational speaker
Dawn Masler, M.S.
is an award-winning author, sought-after expert in the science of love, and two-time TEDx speaker. She is an often-quoted expert in love and dating, and she has consulted about the science of attraction for TV. Her online video's have had over 2 millions views.
Her latest book is Men Chase, Women Choose: The Neuroscience of Meeting, Dating, Losing Your Mind, and Finding True Love.
Brandy Brogan who works with Dr. Joel Wallach at Youngevity will be on the show to tell us all how we can stay healthy, young and viral at any age! We may even get a call from Doctor Joel Wallach!
Khalilah Camacho-Ali
The second wife of MOHAMMED ALI, the greatest boxing champion of all time, who he had four children with, and his only son, Ali Jr., were on the show!