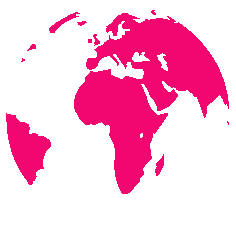 The Open Heart Movement
The Luvcoach Bruce Starr
Recent Media
The Luvcoach Bruce Starr is a regular guest on shows around the country!
​
​
Here is just one of his
recent appearances
speaking about dating and
the most difficult challenges
to finding just the right
person!
​
​
Pre-Valentine's Day Show
with the Beverly Hills
Matchmaker Marla
Martenson
​
​
​
He was invited onto the former NHL hockey player Jason Strudwick's Sports Talk Radio Show when I spoke on Domestic Violence!
​
​
​

Bruce Starr has interviewed thousands of people in his 20 years of doing radio and television. He has interviewed three Honduran Presidents...and dozens of Mayors, Congressman, Governors and other business and community leaders..
 ...but in The Relationship Coaching and Business InSight Shows, he has had on some incredible guests including:

Sonny Fox NYC show Wonderama (1959-1967)

Dr. Bernie Seigel

The "UNKNOWN COMIC" Murry Langston

Dr. Eric Pearl - Best selling author of "The Reconnection"

Patrice Karst - Best selling author of "God Made Easy"

Father Joe Girzone - Best selling author of "The Joshua " series

Dr. Earl Mindell - Best selling author of "The Vitamin Bible"

Hockey Great Bernie Nicholls

Other great guests have been:

Dr. Salo Stanley - Chiropractor/Healer/Visionary/Walk-in

Brian Propp - Great Philadelphis Flyer All-Star Hockey player

Michael Kiselak - Dallas Cowboy great

Raul Campos and Bob Snyder - Real Estate Experts/Renatus
Bruce is a Contemporary Relationship Presenter who is a Positive Lifestyle TV/Radio Guest and Author who inspires audiences worldwide to create or transform their relationships from either nonexistent to warm, kind, caring, supportive and exciting!
He has been a guest on hundreds of radio and television shows and been a host and producer on an equal number of shows since 1993. After being interviewed on a talk shows, Bruce is always asked back because of his unique and mind and heart stimulating approach to love, relationships and how that effects our world and environment.
His enthusiasm, wealth of knowledge, and his obvious exploration into the causes to why people are so unhappy in love or without relationships at all will encourage your listeners to call in with their questions.
Click here to hear Part 2 of the interview.