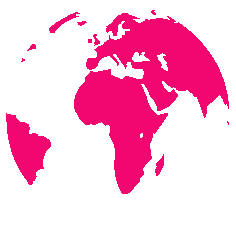 The Open Heart Movement
The Luvcoach Bruce Starr
Still Playing: 12 NFL Players Have Domestic Violence Arrests
BY JON SCHUPPE
Ray Rice may never again play in the NFL, but a dozen other players with domestic violence arrests are still suiting up on Sundays.
Ray McDonald and Chris Cook of the San Francsico 49ers, Tony McDaniel and Kevin Williams of the Seattle Seahawks, Brandon Marshall and Santonio Holmes of the Chicago Bears, Greg Hardy of the Carolina Panthers, Dez Bryant of the Dallas Cowboys, Erik Walden of the Indianapolis Colts, Donte Whitner of the Cleveland Browns, Randy Starks of the Miami Dolphins and Frostee Rucker of the Arizona Cardinals have all been arrested for domestic violence or related charges since 2005, according to a USA Today database that tracks players' arrests since 2000.
Some fought the charges and won. Others accepted blame, served short suspensions and returned to the game. The rest are still waiting for their day in court, the focus of intense new scrutiny as America's most powerful sports league faces growing criticism over its handling of players' off-the-field conduct.
The cases, some dating back nearly a decade, reflect the NFL's evolving and sometimes erratic approach to domestic violence. The league has struggled to balance justice, fairness and its obligations to the players' union, but has failed to satisfy critics who say that, too often, the game fails to hold itself and its players accountable.
Domestic violence and related incidents rank among the NFL's biggest off-the-field problems, with 87 arrests involving 80 players over the last 14 years. The only other crime category with a larger number of arrests involving NFL players is DUI. But while the arrests are troubling, the rate is lower than the national average for men of similar age, according to an analysis by FiveThirtyEight.
The team with the most arrests of players for domestic violence and related charges is the Denver Broncos, with 12. But it hasn't had one since 2010, when linebacker Kevin Alexander was cut a day after he was accused of hitting his girlfriend (the charges were later dropped). The team prides itself on its battery of professional-development resources. "While this is a very important issue, our team hasn't had such an incident in nearly four years," spokesman Patrick Smyth said. "It has zero such incidents under our current football leadership structure, which has been in place since 2011."
If there is one pending case that reflects the NFL's inconsistencies, it is Hardy's. The defensive end was found guilty of assaulting and threatening to kill his ex-girlfriend at his home in May. He is appealing that verdict, and because of that, Panthers coach Ron Rivera let him play the season opener.
But Rivera changed his mind after the release of a video that showed Rice, a Baltimore Ravens running back, cold-cocking his fiancée in an Atlantic City casino last February. A public uproar followed. Commissioner Roger Goodell, who'd initially suspended Rice for two games, extended the punishment indefinitely, and announced a stricter domestic violence policy that called for a six-game suspension for first-time offenders.
Rice, who was accepted into a court-monitored pre-trial intervention program,plans to appeal Goodell's punishment.
Citing the league's "changing climate," Rivera benched Hardy for the Panthers' second game. But he reversed himself the following day, saying that Hardy would not be suspended and leaving open the possibility that he could return to the field this weekend.
"Greg is with the team," Rivera said Monday. "We're in a situation obviously where we're gonna go through this week and evaluate. In light of a lot of the things that have happened, we're going to continue to gather information on this."
The NFL is also taking flak for its handling of McDonald, the defensive end who was arrested Aug. 31 for allegedly assaulting his pregnant fiancée at his 30th birthday party in San Jose. Free on bail, McDonald has not missed a game. Advocates for domestic abuse victims, along with public officials, including California Lt. Gov. Gavin Newsom, have urged the 49ers to bench McDonald.
But Goodell and Niners coach Jim Harbaugh have each said they would withhold judgment until the criminal case develops. "I'm not inserting myself into the process, one way or another," Harbaugh said.
Offenders on the field
Of the 12 active players with domestic violence-related arrests, the one with the most is Brandon Marshall, who has three. He's never been convicted, but he served a three-game suspension in 2008 for personal conduct violations. But from there his story changes. He's sought treatment, become an outspoken voice against domestic violence and is now considered a success, on and off the field.
Marshall has been offering commentary on the NFL's unfolding crisis as an analyst for Showtime's Inside the NFL. He said in a recent episode that he wasn't sure whether a stricter disciplinary policy would have deterred him from violent behavior back then. The difference, he said, was deciding that he needed help.
Another player who has turned his career around is Bryant, a wide receiver for the Cowboys. In 2012, he was accused of hitting his mother, and agreed to anger counseling in exchange for having the charge dismissed. The NFL didn't suspend him, but imposed a strict set of conduct guidelines that included counseling and a curfew. Last year, he showed up at a rally against domestic violence.
Then there's Walden, a linebacker who was suspended by the Green Bay Packers for one game in 2011 after being jailed for an alleged assault against his live-in girlfriend. In court, he submitted to a deferred judgment agreement that allowed him to avoid pleading guilty while receiving counseling. He's since landed with the Colts.
Cook, a cornerback, was charged with assaulting his girlfriend in October 2011. He sat out most of the season for the Minnesota Vikings, but was later acquitted of all charges. The Vikings reinstated him, and he now is a teammate of McDonald's in San Francisco.
McDaniel, a defensive tackle, was on the Miami Dolphins in 2010 when he was arrested for shoving his girlfriend, whose head hit the pavement. He pleaded no contest, was put on probation, and the league suspended him one game. He is now playing in Seattle.
Whitner, a safety then with the Buffalo Bills, was accused of harassment in a domestic dispute with his girlfriend in 2006. The charges were later dropped, and the NFL imposed no punishment. He's now playing in his native Cleveland.
Starks, a defensive tackle, was charged with domestic assault on his fiancée in 2006, while he was playing for the Tennessee Titans. He was ordered to receive counseling as part of a diversion program and was suspended for one preseason game. He now plays in Miami.
Rucker, a defensive end, was arrested after a fight with his girlfriend at a party in Los Angeles in 2006, when he was a Cincinnati Bengals draft pick. He pleaded no contest, and was suspended for a game, but successfully appealed the punishment because he'd been in college at the time of the incident. Rucker now plays for the Arizona Cardinals.
Holmes, a wide receiver, has a long list of run-ins with the law. His domestic violence arrest came in 2006, when he was with the Pittsburgh Steelers and the mother of his children accused him of choking her and slamming her into a door. But she later was reluctant to testify, and the charges were dropped. Holmes' lawyers promised he'd participate in counseling through the NFL. He now plays with Marshall in Chicago.
Williams, a defensive tackle with a lengthy history of legal troubles, was on the Vikings in 2005 when he was accused of domestic assault for a fight with his wife at home. He pleaded guilty to disorderly conduct and was put on probation, but the NFL didn't suspended him. In 2011, however, Williams was suspended for using performance enhancing drugs. He now plays in Seattle.