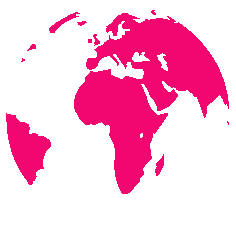 The Open Heart Movement
The Luvcoach Bruce Starr
​
Masterful Empath
Promo period May 14 – June 24th
Course price $144.
After June 24th, the course price is $188
Click here to register: https://learn.sacredstoriesmedia.com/courses/masterfulempath?ref=9106aa
​
Could You Be an Empath?
Find Out and Receive Energetic Tools and Holistic Support to Empower You!
​
Dear friend,
Do you feel energy strongly?
If so, you could be an empath and you are not alone in your ability to feel so much, so deeply.
Learn what it really means to be a sensitive empath and understand why you feel the way you do!
Become empowered to live a healthy, purpose-filled life in our new course Masterful Empath with
Janice Carlin, PhD, CNHP, CHNP!
​
Dr. Janice Carlin knows what it feels like to be an empath because she is one herself! For the past decade she has been developing the unique energetic tools and holistic support needed by sensitives and empaths to purposefully live their lives and thrive.
​
Join Us and...
 Clear up old and misleading information on what an empath is and learn new information to
benefit you!
 Be empowered by unique energetic techniques to safely and effectively bring your energy fully
present.
 Refine and interpret the intuitive messages you receive through your empathic senses.
 Empower yourself with language and knowledge to express yourself in relationships.
 Honor and address your body and soul's individual needs.
 Learn how to work with energy as a sensitive being.
​
Finally, the answers you have been searching for! Receive tools and support developed specifically for
sensitives and empaths.
 EMPATHIC SENSITIVITY: A free e-copy of Dr. Janice Carlin's popular book
 MODULE ONE: (FREE) All About Empathic Sensitivity and Who You Really Are
 MODULE TWO: Maintaining Your Boundaries on Multiple Levels
 MODULE THREE: Lifestyle Practices and Nutrition for Healthy Empaths
 MODULE FOUR: Using Empathic Intuition for Guidance
 MODULE FIVE: Working with Etheric and Spiritual Energy for Healing, Clearing, and Grounding
 MODULE SIX: Communicating in Your Relationships as an Empath
 MODULE SEVEN: Align to the Essence of Who You Are
 MODULE EIGHT: The Awareness Empaths Need for Coping and Thriving in the World
​
To fully support you this powerful eight-part course includes:
 E-Copy of Empathic Sensitivity Dr. Janice Carlin's popular book.
 Masterful Empath Course Guide.
 Energetic tools you can use now to empower you as an Empath.
 Holistic support to understand your unique needs and improve your health and well-being!
 12 videos with over 2 ½ hours of valuable content.
 30 PDF handouts including worksheets with exercises and the Empath Evaluation Guide!
 7 mp3 audio recordings of channeled messages, powerful information, and meditations.
 Immediate access to the course to begin your journey.
 All materials downloadable for you to enjoy and learn at your leisure.
Click Here to learn more and start your journey to a deeper awareness and optimal wellness today!
Don't delay! Our promotional launch is only available for a limited time and receive the First Module
FREE!
To Your Thriving!
​