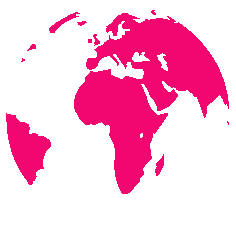 The Open Heart Movement
The Luvcoach Bruce Starr
Testimonials
​
​
​
"There are so many people around the world and particularly South Florida who could use your help!! It's inevitable for your work to get out there in a HUGE way!! Thanks for providing the insight and tools for one to find and experience a happy, healthy relationship! This great message of Love should be heard by all!!!"
Linda Allesandro – Speakers Bureau
"Talk about a whirlwind of humor, enthusiasm, and enlightenment on the subject of love, sex and dating. The singles who attended have made a point of calling me to express their delight with your program. Two of the men said they re-thought their approach and attitude with women and are actively changing their mind-set to the more positive one you urged. The Dating Game was a blast! From the enthusiastic response to your seminar, there is a need for them to spend more afternoons with you."
Karen Kuzsel, Singles Coordinator, JCC of Orlando
"Thank you so much for the wonderful experience you have given to the singles at the JCCA in St. Louis. The people who attended your workshop last night were very excited about your message and thought your presentation was very meaningful and relevant to their lives. I will recommend that you do a longer and more comprehensive workshop in the future. Personally, it was great meeting such an especially genuine person as yourself who gives his heart and soul to others. "
Semadar Siegel, Activities Director, JCCA St. Louis
"Your workshop in Memphis was a wonderful surprise. I was expecting the typical love, sex and dating seminar, but you gave us that and so much more. Your topics were thought provoking and stimulating; spiritually, emotionally and intellectually. In addition to all the food for thought, your hand-outs were full of useful information and ideas, and to top it all off, it was fun and exciting! I hope you are able to speak again in the Memphis area. If so, I'll be the first one to sign up! "
Pat Goldstein, Attendee, National Jewish Singles Weekend, Memphis, Tenn​
"You were the "star" of our SINGLES SUNDAY Lifestyles Seminar Series this past moth. Our audiences commented on your wonderful, funny, relaxed and friendly presentation. It is so important for motivational speakers to share their personal stories as it relates to the topic. Your presentation will surely help many singles find meaning in their single lifestyle and lead them on their way to "Finding a Lover for life!" Once again, many thanks Bruce. We look forward to welcoming you back to Unity of the Palm Beaches." ​
Adriene Joy Dupont, Singles Event Director, Unity of the Palm Beaches
I have made more progress in understanding my relationship challenges after just these few seminars then I had after four years of one on one counseling. I have left your evenings wanting to make changes in my life. I look forward to coming to your talks and I am spreading the word to everyone I come in contact with. Thank you so much. ​
Cari C., W. Palm Beach, FL
Since your workshop, I have been 'doing' instead of just knowing, and to very positive results. I took one minute off my 5 K time after not running in three weeks.
Medea R., Ft. Lauderdale
Not only are you on the right path, but you are pointing others in the right direction as well. With the help of your work, I am now ready, willing and able to take the kinds of risks necessary to find and contribute to a deep, loving and lasting relationship. I thank you for the impact you have made on my life!
T.L. Hallandale
Since I have attended your workshop, I've noticed my relationships have improved. And what I have found most interesting is that it's not just my relationship with my boyfriend that's opened up, but those with my family, friends and co-workers as well. I guess your practical, yet unconventional methods really work.
Kathie C., Providence, RI
After attending three of your workshops, I felt I had to write and express my appreciation. You opened new areas of exploration for the way I look at myself and my relationships. I came away from the sessions energized and inspired. I particularly enjoyed the way you are able to get everyone to open up. It's not easy to get a room full of total strangers to share their experiences and express their feelings. But you managed to make it happen. It was a learning experience and I had fun, too! I look forward to future workshops.
S.K. New York City
After walking into your seminar a minute or two late, I felt warmth in the room. Your sensitive and comical way of speaking makes one feel like they know you. I wanted to learn of your knowledge. I also felt safe to share my personal thoughts. I will return to any Robert Bruce Starr seminar.
S.P. Hollywood, FL
Your program was energetic, informative and fun. Anyone participating in it can gain tremendous insights. I truly enjoyed this evening and would enjoy it again. I find it very helpful to get in touch with both man and woman's feelings.
J.P., North Miami Beach
The LUVCOACH Bruce Starr (C) All Rights Reserved LUVCOACH@AOL.com
Click here to see
video testimonials